Jika tidak bisa diputar: gunakan CHROME, bersihkan cache, lakukan reload browser.
Perhatian:
↓↓↓↓↓↓↓↓↓↓

Kami tidak menyediakan film indonesia
Jangan lupa Bookmark (ctrl+D)

Panduan Download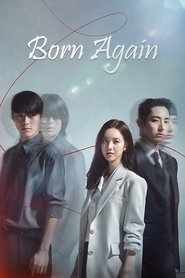 Born Again Episode 3
Ha Eun collapses after she witnesses a murder scene. And Hyung Bin finds out that it was Ji Chul who brought Ha Eun to the hospital. Hyung Bin protects Ha Eun day and night after the incident, and Ji Chul always watches Ha Eun from distance.
Episode Title: Episode 3
Air Date: 2020-04-21
Year: 2020