Jika tidak bisa diputar: gunakan CHROME, bersihkan cache, lakukan reload browser.
Perhatian:
↓↓↓↓↓↓↓↓↓↓

Kami tidak menyediakan film indonesia
Jangan lupa Bookmark (ctrl+D)

Panduan Download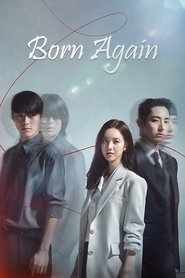 Born Again Episode 4
Ha Eun visits Ji Chul before the trial and asks him if he killed accidentally. But Ji Chul answers he would've done the same even if he goes back in time. Ji Chul is put in a psych ward but escapes. Ha Eun heads to the cathedral where she is getting married to Hyung Bin.
Episode Title: Episode 4
Air Date: 2020-04-21
Year: 2020